The kitchen is not just any other room in the home. It is the space where meals are prepared, and families bond. Over the years, kitchens have merged into living areas where you can spend more time than just cooking, and this is why kitchen design along with functionality is the main attraction. Dark cabinets, for instance, have their flair, as they infuse a sense of dramatic energy into an otherwise drab design. So we bring you 12 perfect colour schemes for kitchens with dark cabinets in Surrey. These selections will brighten up your space while upholding the rich warmth that dark cabinets offer.
12 Beautiful Colour Schemes for Kitchens with Dark Cabinets in Surrey
1. Matte Black & White
This mainstream colour scheme will make the perfect statement in your kitchen. With strong contrasts, black and white colour schemes can hold the space together without making it feel closed in. The matte finish (black and white) cabinets are less likely to fade due to sunshine exposure and other harsh chemicals.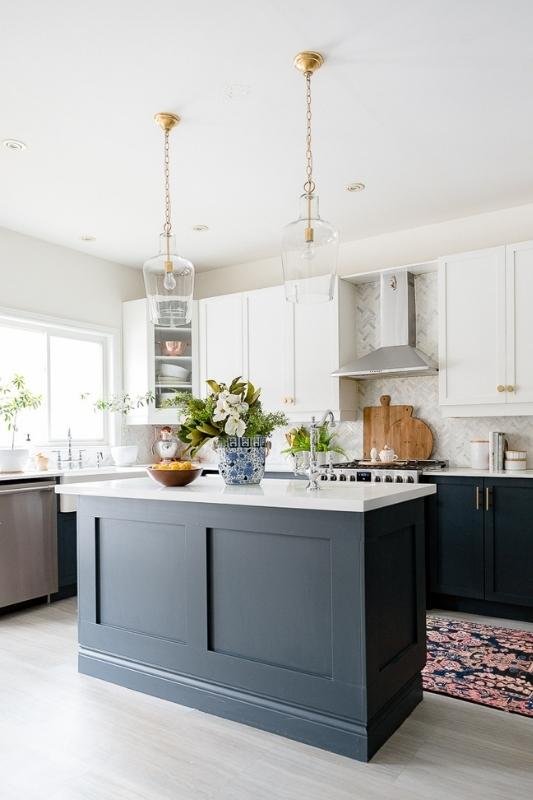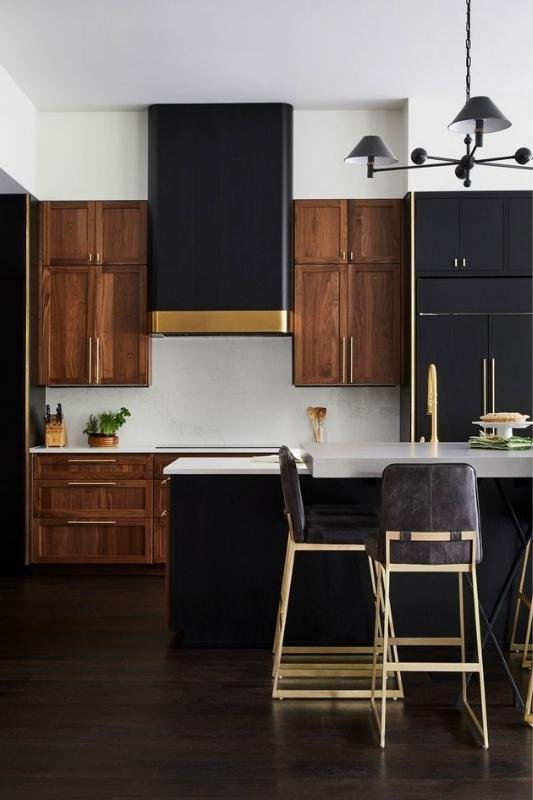 2. Dark Wood, Black, and Gold
Black for the upper cabinets might be a great approach to mix things up if you want a dramatic colour scheme for a kitchen with Dark Cabinets. Instead of matching it with a white or light brown tone, try dark wood with a tinge of gold. It serves as a great anchor and offers some variation to the table.
3. Chocolate Brown & White
This combination of chocolate brown and white colour schemes in the kitchen creates a deep classic feel in Surrey. If there is plenty of natural light, dark brown cabinets work well and don't necessarily make a room appear dark. When paired with light, contrasting backsplashes, countertops, and walls, they can provide the ideal backdrop for an otherwise white kitchen.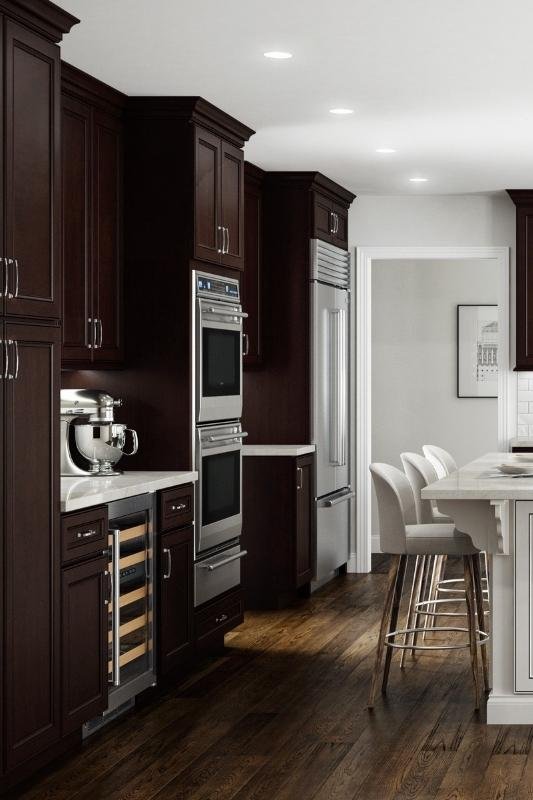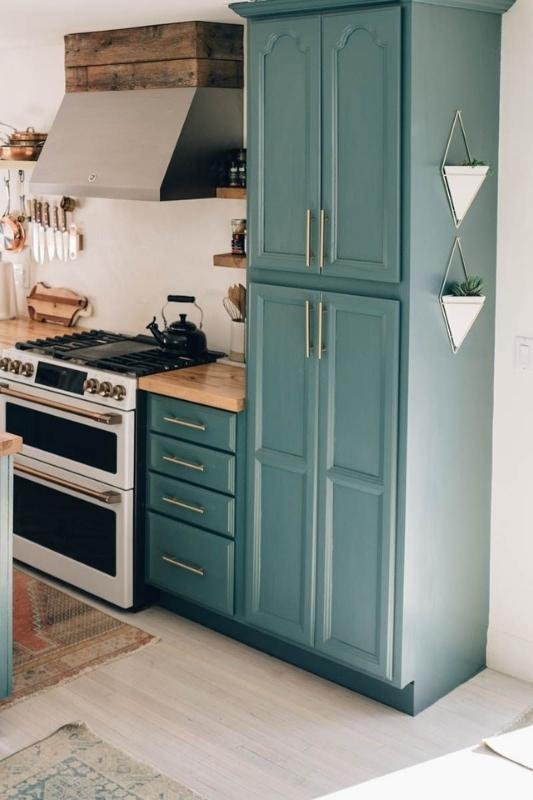 4. Teal Blue, Light Wood, and White
Teal blue, light wood, and white are among the most serene colour schemes for Kitchen with Dark Cabinets in Surrey. For example, a teal blue colour gives you an incredible feeling of calm and peace. The white colour evokes the traits of illumination and clarity. And adding the countertop in Oakwood or Poplar wood would give the perfect rustic or modern look.
5. Sage Green & Beige
This is the best colour scheme for a fresh and soothing kitchen in Surrey. This combination is a natural and neutral choice that you will adore for years. Sage green is quite in trend for kitchens. You can pair your sage green cabinets with beige walls or countertops.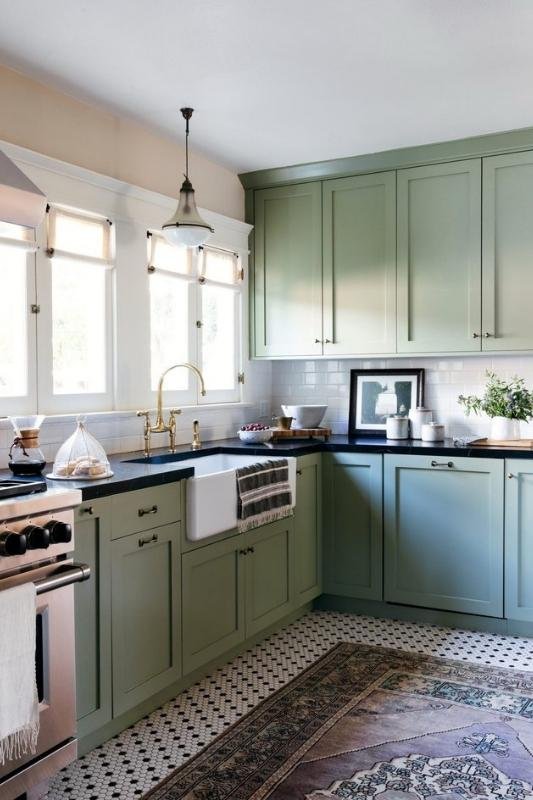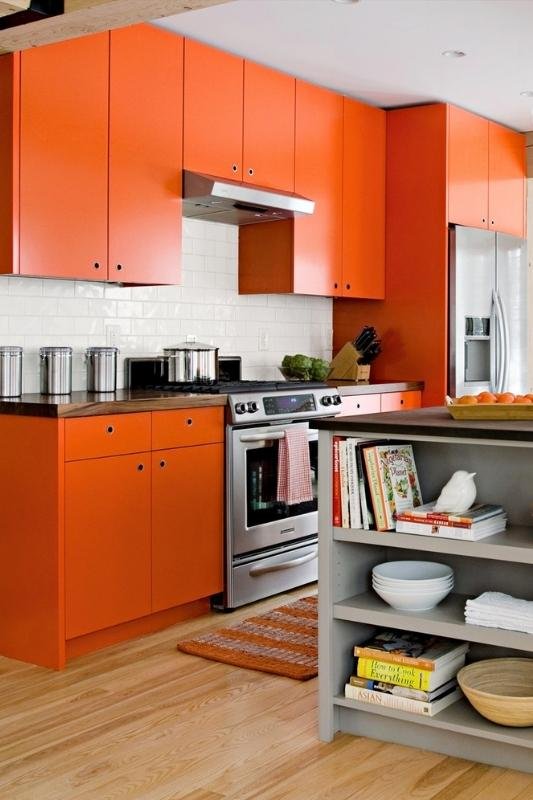 6. Orange & Grey
When you pair a bright and neutral colour, it results in a lively, eye-catching match. Orange and grey provide a high contrast when paired together and become one of the best colour schemes for a kitchen. A rich and attractive contrast gets powerfully portrayed without clashing. Fun, warmth, comfort, and playfulness instead become the desired outcome.
7. Dark Grey Cabinets & Light Grey Walls
Grey has become one of the most popular colours for those who are looking for a trendy alternative to white or black. The choices are unlimited when using a grey colour palette in a kitchen design. For a sense of stability in your kitchen, try pairing dark grey cabinets and light grey walls.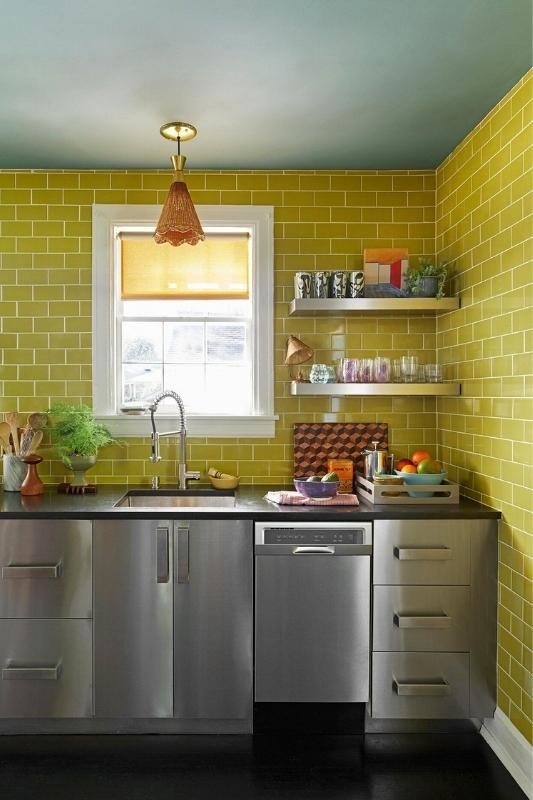 8. Citron plus Stainless Steel
Citron consists of yellow and green pigments, which provide a bold and eye-catching statement in colour schemes for kitchens with dark cabinets. In the above image, you have subway-tiled walls with an electric hue which adds an energetic feel to the kitchen. The lower cabinets and appliances also feature stainless steel that provides a good accent. The room is well-anchored by black stone countertops.
9. Black & Wood
The versatility of wood has long offered a tone that has existed in many home elements—from furniture and cabinetry to trim and flooring. The black colour enhances the wood's beauty and complements its tone and texture. It also reveals a simple, modern elegance and sophistication which beautifies your kitchen.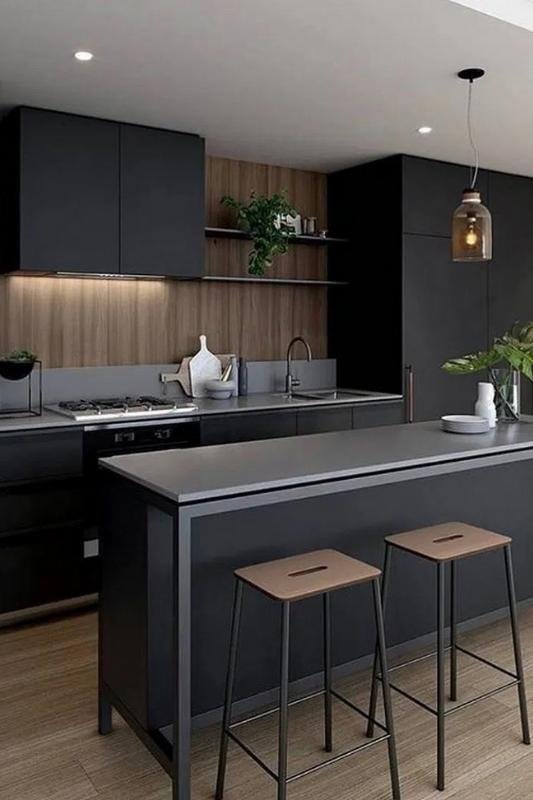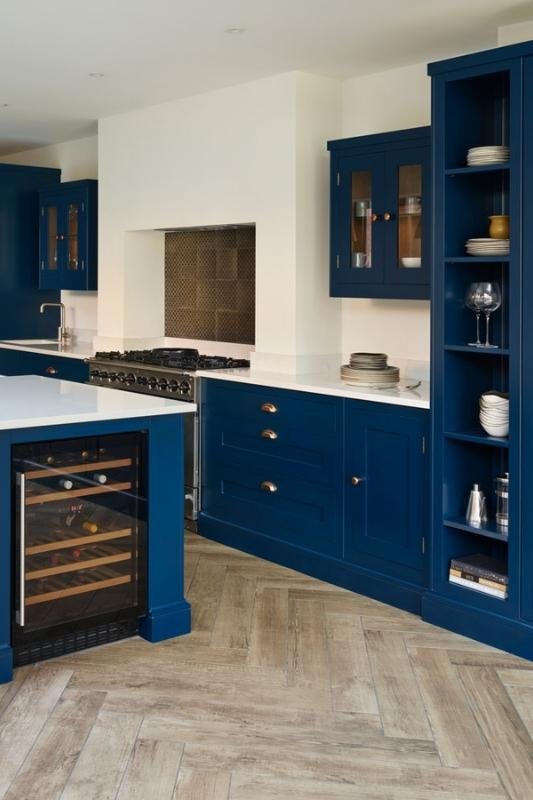 10. Midnight Blue with White
Combining midnight blue cabinets with white walls is the classic choice for a kitchen. The above colour scheme for a kitchen looks bright due to the nature of its hues. To achieve the design of such an incredible look, pair it with a white plank ceiling. The white marble slab also emphasizes a strong eye-catching contrast and makes the kitchen stylish.
11. Yellow with Black
Black base cabinets partnered with yellow, break the darkness and give an incredibly soothing atmosphere. Just make sure that your kitchen receives plenty of natural light and keep the walls and ceilings white to balance out all the color going on. The presence of the terracotta floor tiles gives it the needed earthy and subtle tone.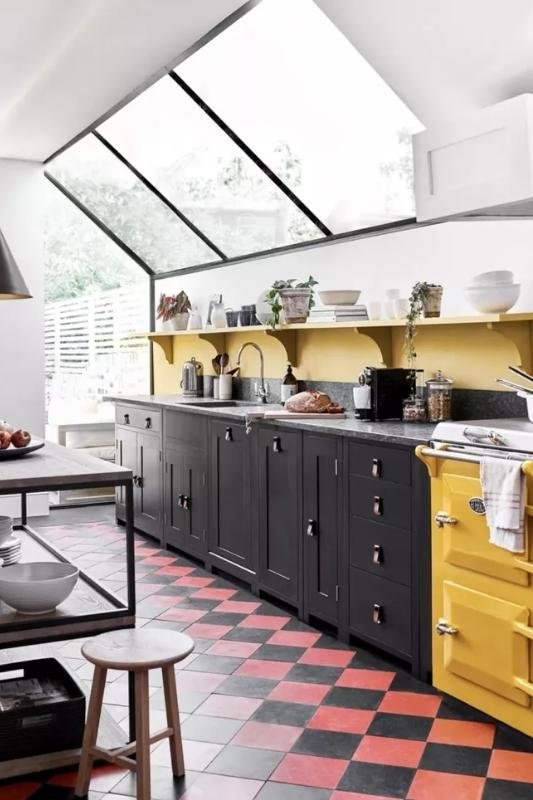 12. White, Purple, & Charcoal
This colour scheme for a kitchen in Surrey has a fresh attitude thanks to the purple cabinets and charcoal tile backsplash with white walls, and natural wood beams. Additionally, the room will sparkle throughout if you add some gold accents.
You can choose one of the 12 colour schemes for your kitchen with dark cabinets and the design that best expresses your personality and functional preferences. When considering colour ideas for your kitchen, remember to hire a professional painter and decorator in Surrey who can offer years of training and experience with this type of renovation.
The experts at Bourne Decorators can offer such craftsmanship and bring your ideas to reality..